BE SURE TO CHECK OUT OUR OTHER MEDIA:

Updated On: July 20, 2017
NOW NOW PRODUCTIONS

www.badclown.com - Copyright 1997

All Images and Reproductions must be given permission to use by Badclown.com. 

All rights reserved.

CHECK US OUT ON THESE SOCIAL NETWORKING SITES: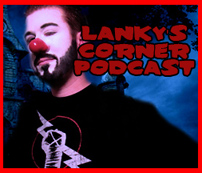 CLICK ON THE LINK AND CHECK US ON FACEBOOK TO SEE ALL THE NO GOOD THINGS WE ARE UP TO!

READY FOR A LITTLE BITING, A LITTLE CLAWING, AND LOTS OF DRINKING? WELL YOU CAME TO THE RIGHT PLACE!