BE SURE TO CHECK OUT OUR OTHER MEDIA:

Updated On: May 7, 2014
NOW NOW PRODUCTIONS

www.badclown.com - Copyright 1997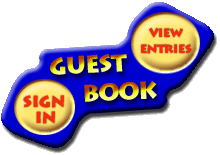 GOT SOMETHING                    SIGN IN       

TO SAY?                       AND TELL US!

All Images and Reproductions must be given permission to use by Badclown.com.

All rights reserved.

READY FOR A LITTLE BITING, A LITTLE CLAWING, AND LOTS OF DRINKING? WELL YOU CAME TO THE RIGHT PLACE! WE ARE BADCLOWN

SO QUIT SNIVELING AND COME ON IN!



CHECK US OUT ON THESE SOCIAL NETWORKING SITES: