SNEAKY ENJOYS READING IN HIS STUDY. HE ALSO BELIEVES THAT LARGE PAPER BACK BOOKS MAKE THE BEST BOOKMARKERS!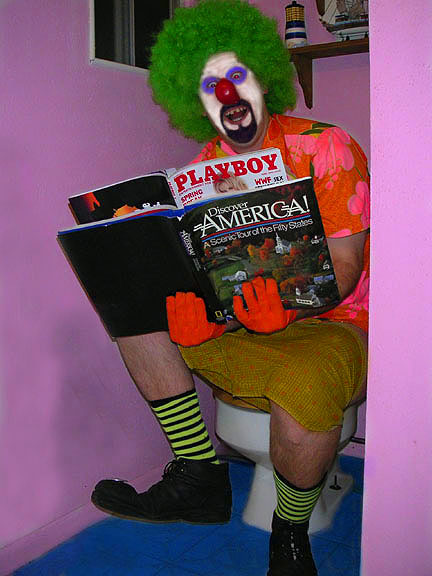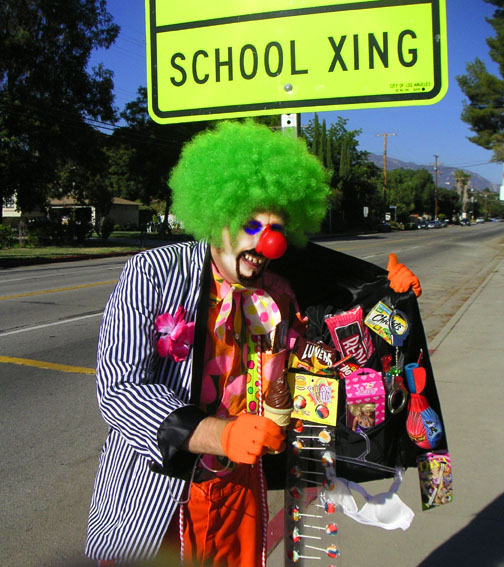 SNEAKY LOVES TO DEVOTE HIS EXTRA TIME GIVING TO CHARITABLE EVENTS... ESPECIALLY THOSE THAT BENEFIT YOUNG CHILDREN. AS YOU CAN SEE BY SNEAKY'S WELL THOUGHT INTENTIONS, HE IS BOUND TO HAVE SOMETHING IRRESISTABLE THAT WILL "CATCH" EVERY CHILD'S EYE!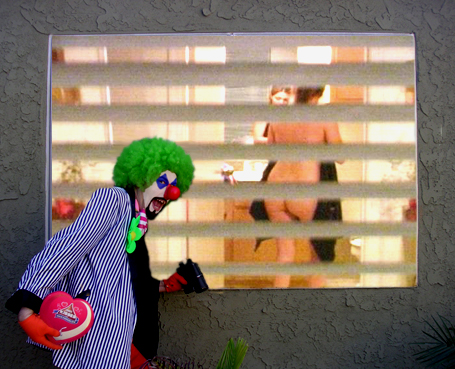 SNEAKY GETS REAL SENTIMENTAL AROUND VALENTINE'S DAY! WOULD YOU LIKE TO BE SNEAKY'S VALENTINE? JUST OPEN UP YOUR HEART...AND WINDOW!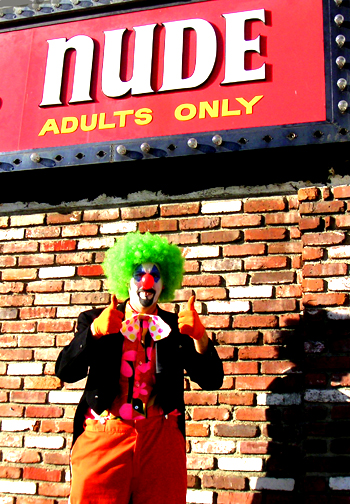 EVER THE NATURALIST, SNEAKY RESPECTS, AND EVEN EMBRACES THE RIGHTS OF THOSE THAT EXPRESS THE FREEDOM OF A CLOTHING OPTIONAL ENVIRONMENT!


SNEAKY'S NOT SURE WHY HIS GOOD INTENTIONS FOR ALL, & GENERAL OUTLOOK ON LIFE OFTEN GO MISUNDERSTOOD. MAYBE IT'S THE NAME, MAYBE THE OUTFIT, OR IT COULD EVEN BE HIS LIKING FOR ADULT BEVERAGES, BUT HE WANTS ALL TO KNOW THAT SHOULD NOT SWAY THOSE FROM HIS THOUGHTFUL DEEDS. SO, DOES THINKING ABOUT WHAT HE IS GOING TO DO COUNT AS A THOUGHTFUL DEED? WELL, 'UM... NEVERMIND!

KNOWING THAT MANY RUNNERS OF THE L.A. MARATHON WOULD BE HIGH ON SUGAR AFTER CONSUMING SODAS AND FRUIT JUICE DURING THE RACE, SO THE EVER THOUGHTFUL SNEAKY KNEW THAT THE BEST WAY TO COUNTER BALANCE THIS WOULD BE TO OFFER RUNNERS BEVERAGES CONTAINING HOPS AND GRAINS, KNOWN FOR THERE CALMING EFFECT ON MOST INDIVIDUALS!