SEE

SNEAKY THE CLOWN APPEARING IN

SNEAKY'S THINK TANK

AT A

LOCATION NEAR YOU!

EMAIL FOR DETAILS

HAVE CLOWN WILL TRAVEL.  SNEAKY WILL INCLUDE UNEVENTFUL APPEARANCES AT GRAND OPENINGS, REST STOPS, AND THE OCCASIONAL COMEDY CLUB...IF HE PAYS THEM ENOUGH! ON OCCASION, SNEAKY MAY SCORE A FAIRLY BIG NAME CLUB FOR USUALLY HIS ONLY APPEARANCE...ONCE THEY SEE HOW "BAD" HE IS!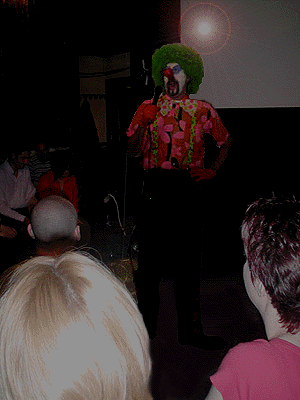 PULLING OUT REINFORCEMENTS AT THE LAUGH FACTORY!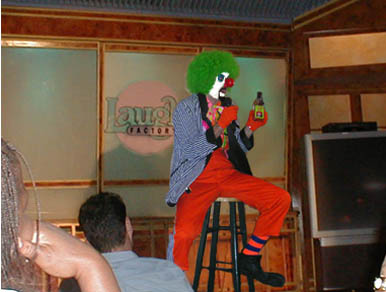 SNEAKY TRICKING PEOPLE INTO THINKING HE'S FUNNY AT LAFFERS!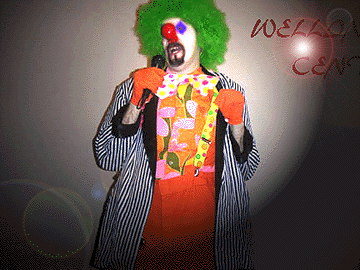 SNEAKY AT THE WELLINGTON CENTER, THE ONE PLACE THAT ACTUALLY PAID HIM. OF COURSE, THEY HAVE NOW CLOSED DOWN!

SNEAKY AT SPOKANE'S BRICKWALL COMEDY CLUB. AT LEAST HE IS NOT FAR WHEN HE HITS HIS OWN BRICK WALL!!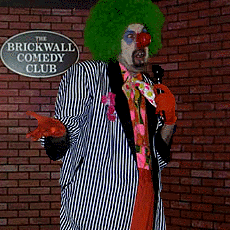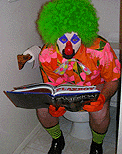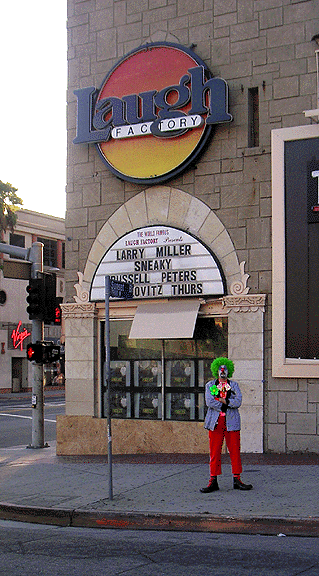 FOR ONCE IN HIS MISERABLE LIFE, SNEAKY MAKES THE BIG TIME... NEVER MIND HE WAS BOOED OFF STAGE!