SNEAKY               CLOWN



SNEAKY THE CLOWN'S

"SNEAKY STUFF"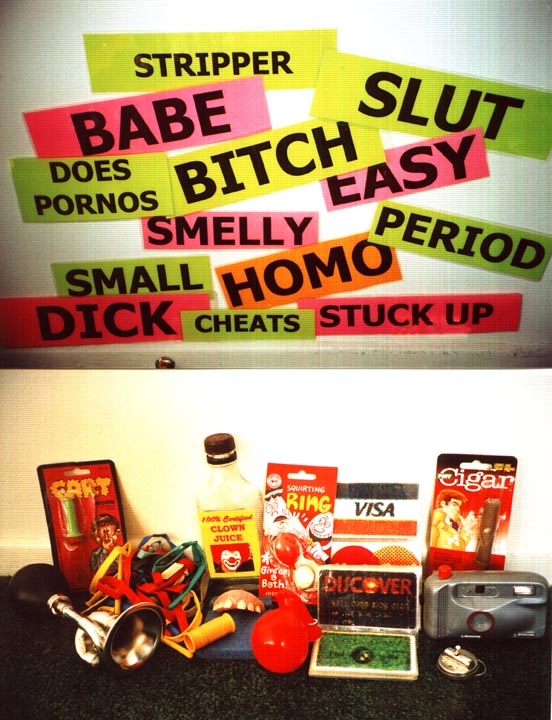 SNEAKY SIGNS- Don't be left out without your own personal insult! With one of Sneaky's patented "INSULT SIGNS" you can pat your nemesis on the back with pride! BITCH, DICK, CHEATS, SMALL, HOMO, SLUT... they're all here. Have the last(ing) word! Double stick tape allows for easy placement! Price: $2.00 per sign (plus $2.00 shipping & handling)

CONTACT US FOR OTHER SNEAKY PRODUCTS AVAILABLE! IT PAYS TO BE SNEAKY!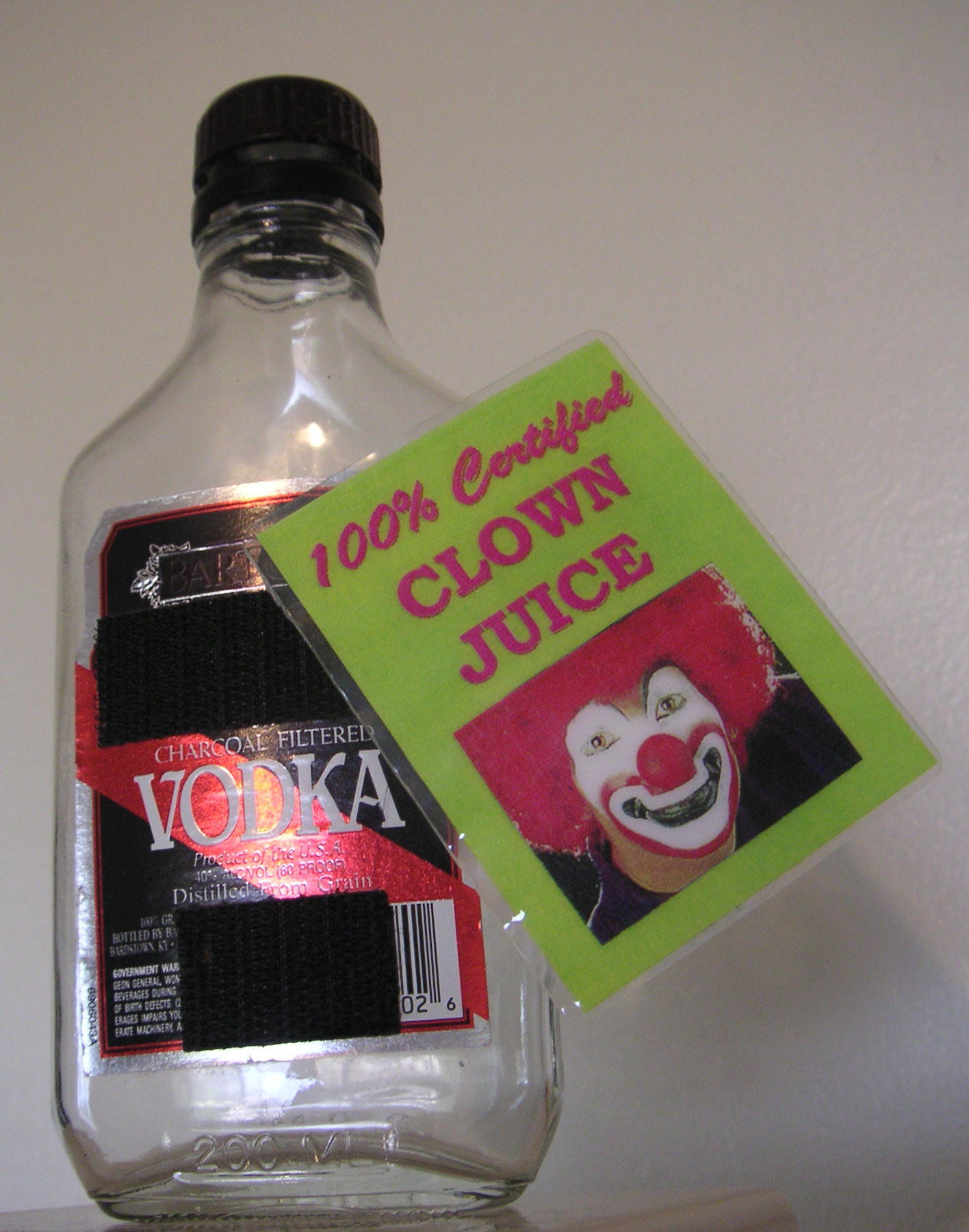 CLOWN JUICE- When Clowning, don't be caught without your energy source, Sneaky The Clown's very own "CLOWN JUICE"! Keeps clowns active while performing on cold nights. Therapeutic and Efficacious! Desired Results! Sneaky's got the proof...80 proof!

Price: $9.95 per bottle (plus $3.00 shipping and handling)



DRIVE-BY CLOWNING
- During these hard economic times don't let hiring a clown empty your pocket book. Click here for details on our Drive-By Clowning special: DRIVE-BY CLOWNING
DRUNKEN NON-ACTION FIGURE- Kids be the first on your block to have your very own Sneaky lawn ornament and you will definitely be the envy of the neighborhood. Also doubles as a great chick magnet for all you losers that can't get any tail!: